If you have any questions, you can contact us at any time by e-mail info@fidoo.com or by calling +420 290 290 290.



Komerční banka a.s. (also known as KB) is a banking institution operating on the Czech capital market, mostly owned by the French financial group Société Générale. It is a joint-stock company and its shares are traded on the Prague Stock Exchange. It serves approximately 1.7 million customers in the Czech Republic.
The company focuses mainly on retail banking, where it provides comprehensive services to both individuals and businesses. The products include deposit and loan products.

MasterCard is a US-based multinational company that processes payment cards of its MasterCard brand between merchants and issuing banks. MasterCard Worldwide is currently owned by more than 25,000 financial institutions, which also offer its payment cards. These are payment cards of various types: credit and debit cards or prepaid debit cards. Some of these cards allow you to get part of the money from the payment made at the merchant in the form of so-called cashback.

Czech Fintech Association
Fintech – connection of finance and technology – means an area that brings innovative financial services solutions. With the help of modern tools and processes, fintech companies offer financial services cheaper and more conveniently, and thus make them more accessible to all. The Czech Fintech Association, founded in 2016, aims to support innovations in the financial sector, co-create the regulatory environment for their development, and thus promote a barrier-free economy, paperwork and cash.

The Thales Group is a global supplier of electronics and other solutions for the aerospace and defense and security systems markets. Products for civil and military use are developed in parallel and share technologies to ensure the safety of people, property and entire countries.

Direct is an insurance company for people in the best sense of the word: we will not speak complicated language to you and hide behind hidden hooks, asterisks and inconspicuous notes in small print. With us, you can count on us to always look for and offer simple and reliable solutions so that we can get to why we are here – to help in a situation where there is a "trouble".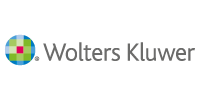 Wolters Kluwer is one of the world's leading providers of information products and services and has a history of more than 180 years. For 80 % of markets, option no. 1 among professionals in more than 180 countries and the share of digital and online products already accounts for 88 % of the total portfolio.
In the Czech Republic, Wolters Kluwer has been systematically developing and providing products and solutions for more than 20 years, so that professionals can be confident in their day-to-day decisions. It mainly offers the most extensive ASPI knowledge system, specialized professional portals, practical applications and tools, electronic and printed books and professional periodicals. It also organizes conferences and professional competitions (Accountant of the Year, Taxpayer & Tax Firm of the Year).