Digitalization of expenses and reimbursements information
Eliminate the stress from your company originating from documenting receipts or travel expense reports. Provide your teams with an elegant way to do both in minutes.
Photographing and digitalization of receipts

Simply take a photo of your expenses to receipts
Using the mobile application, everyone in the company can easily take a photo of a receipt to a card or cash expense.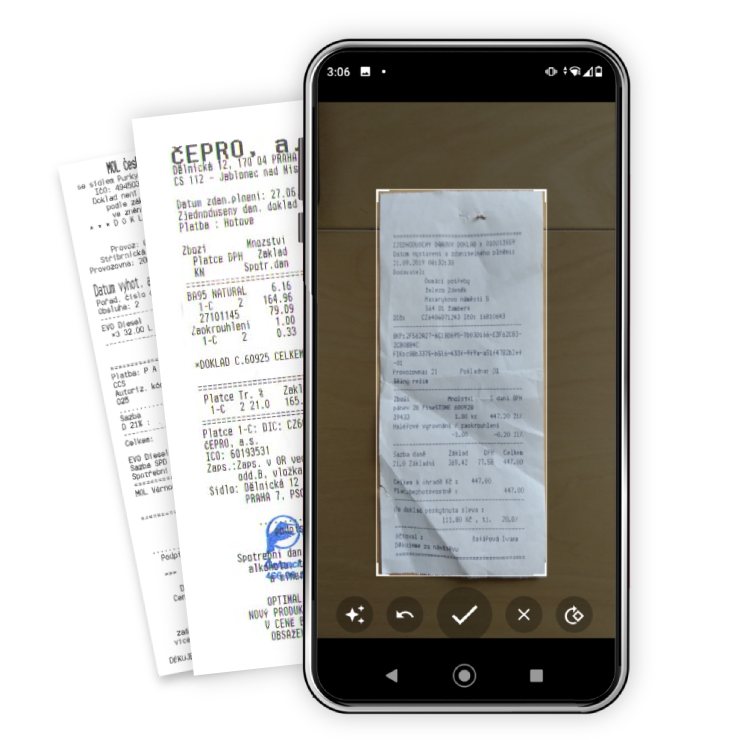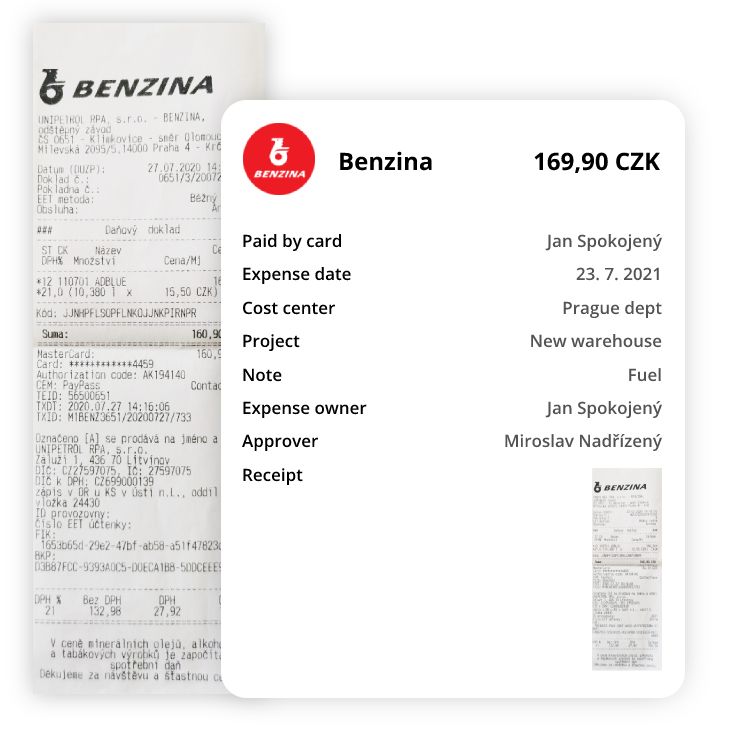 Complete information in the digital archive
Create a digital archive of receipts with all the information
You can add all the necessary information to each expense with a receipt, such as specific projects, cost centers or VAT pre-accounts.
In addition, following the correct photo shoot procedure, you can only switch to your tax office in digital form.
Digitization of business trips

Easy travel report creation with automatic calculations
Give your employees a simple tool for creating traveler reports where all calculations are performed automatically and always in accordance with applicable legislation.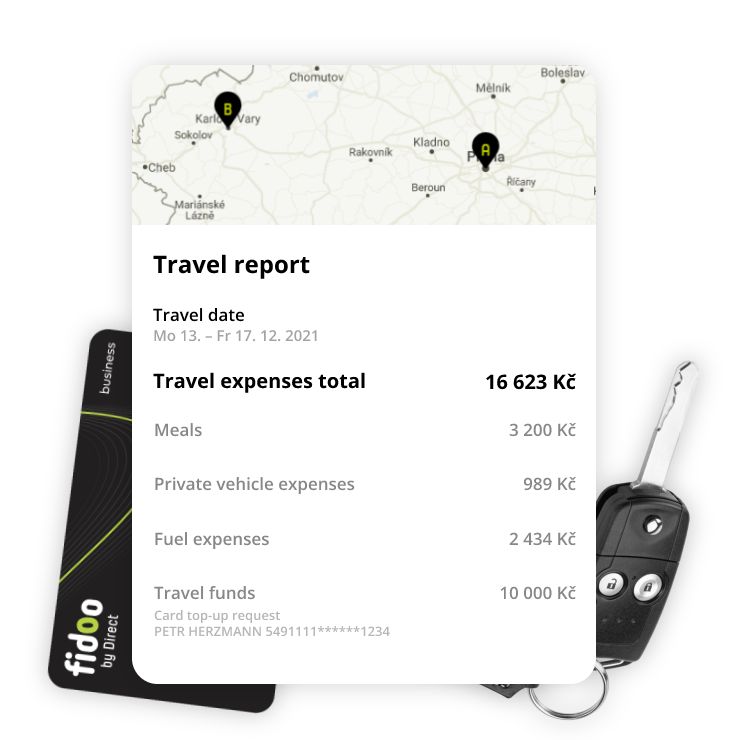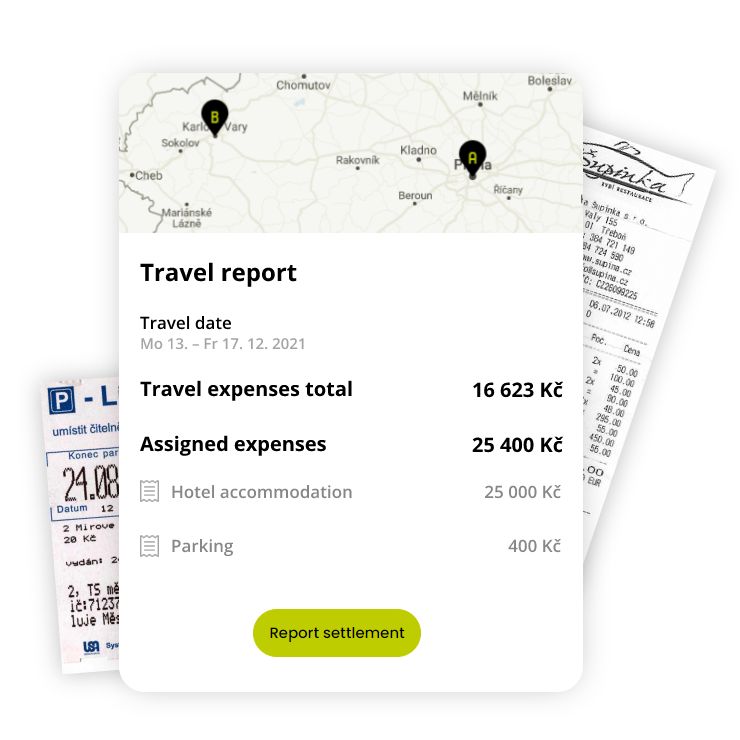 Settlement of traveler reports
Add expenses and settlement of your business trip in 5 minutes
Your employees can add expenses to each travel report which they have incurred during the business trip.
Thanks to this business trip settlement can be closed within 5 minutes.
And there are a lot of extra things
We will assist you in setting up everything you need to document digital receipts only.
Travel reports duplicates
You can copy your travels easily and edit only small details like dates and times.
Advances for travel allowance
Every employee may request an advance for business-travel-related expenses. It will be credited directly to their card.
Meals and subsistence allowance
All meal and subsistence allowance are calculated in compliance with the valid regulations.
In addition to statutory travel expenses reimbursement, you can work with your own rates.
If anemployee fills out other colleagues as co-travelers in the report, an automatic report will be generated for them syncing the data to their profiles.
Learn how to automate other areas