Data collection for settlement of expenses
Make it easy for your accountant to process all expenses, cash and travel expense reports for the whole company. Your accountants will always have all their documents in one place and they will no longer have to chase receipts around the company.
Settlement of expenses always in time (possibly sooner)
Allow your accountants to have all documents at the same time when they are generated.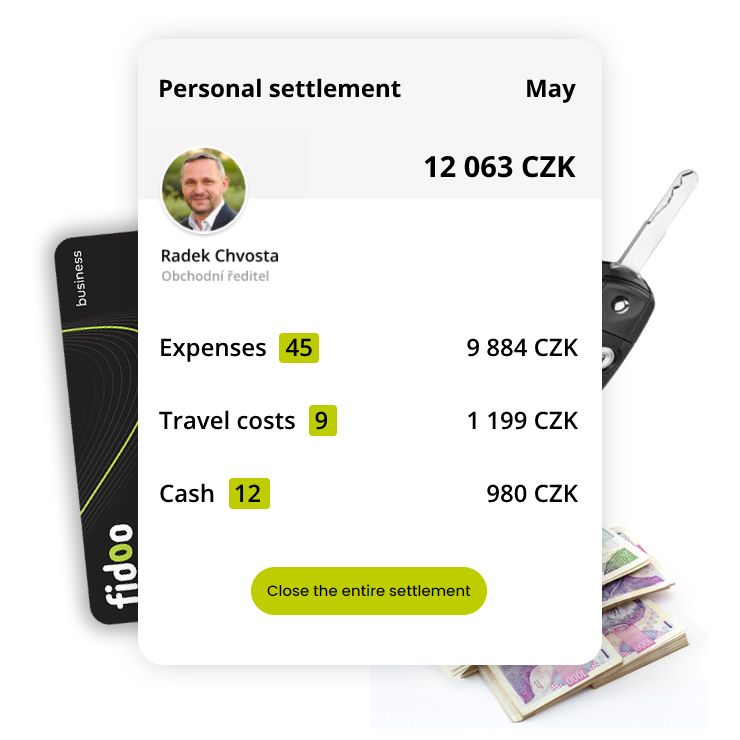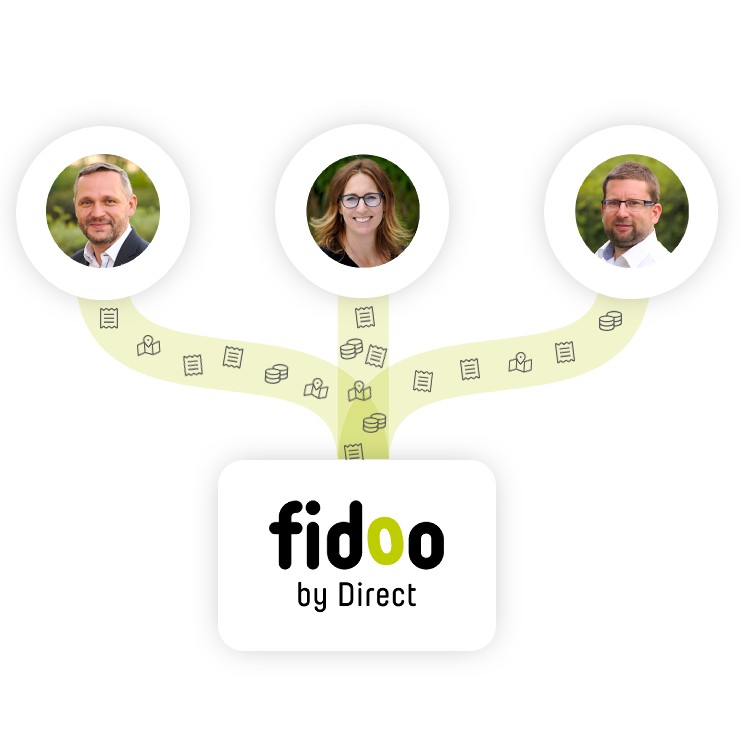 Alway the same data flow from the whole company
Let your data flow always follows the same route to the same place
Thanks to prepaid cards and a mobile app, each employee can easily send their expenses or travel trips.
All the needed documents and receipts on one place. So the acountants don´t have to walk around the company and demand them on co-workers.
Accounting Processing Center

Everything in one place - expenses, cash and travel expense reports
The accountant can conveniently check each item, complete it or settlement it. He sees all the important information, such as cost centers, VAT breakdowns and much more.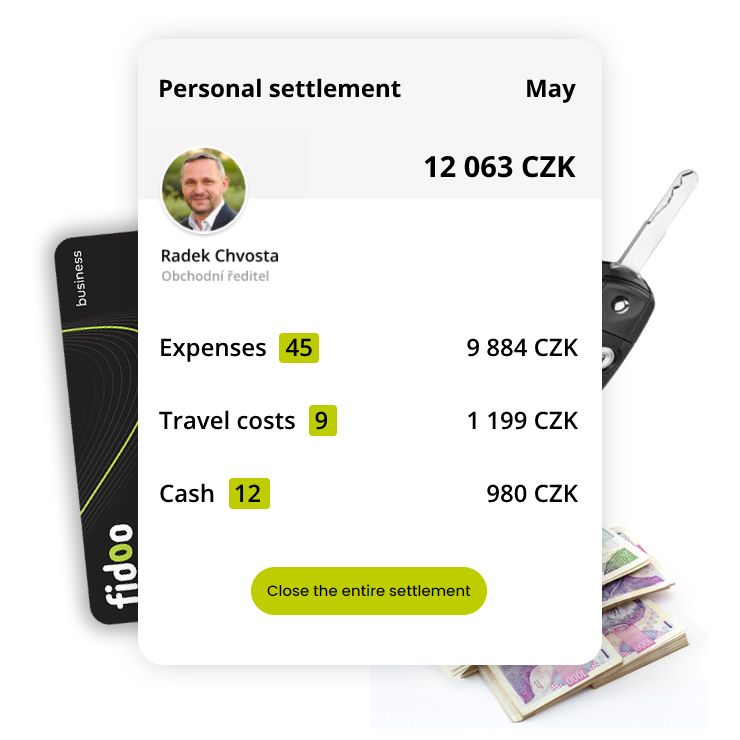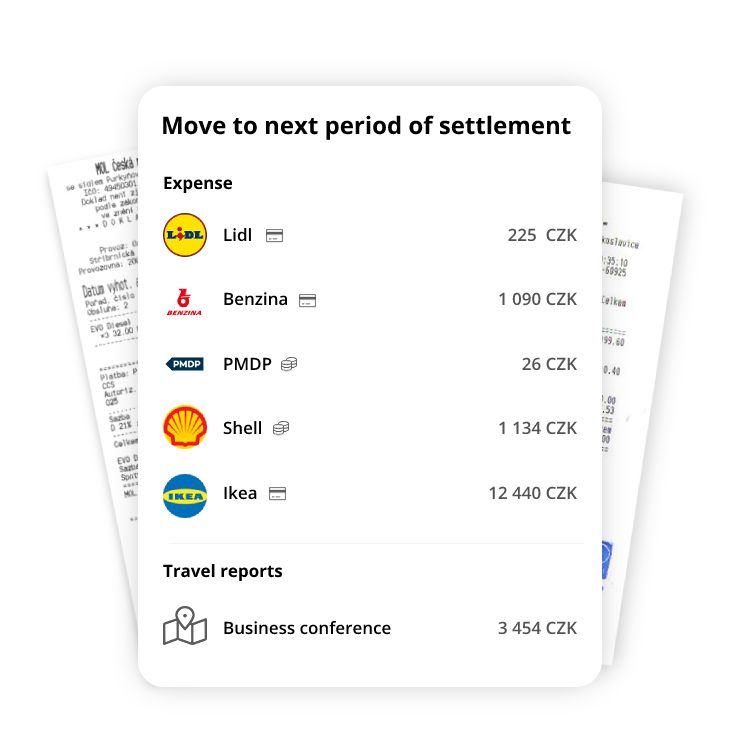 I have no documents = moving on to the next period
If the accountant does not have complete data on expense, travel expense report or cash, he can move it to the next period and settlement it later.
And there are a lot of extra things
Thanks to the continuous and long-term collection of all data, you always have all items available even retrospectively.
You will significantly increase the speed of the entire employee expense processing
and gain time in the final closing of the books.
If you manage the employee expenses agenda in multiple companies, you will appreciate the same way of collecting all data and their consistency.
Thanks to properly set up processes and the digitalization of receipts, you will no longer have to create a statutory declaration for the tax office in case of lost receipts.
Thanks to digitalization, you have all expenses, travel expenses and cash records for any retrospective check.
Learn how to automate other areas