Approval processes in the company
In setting up your approval processes, ensure the right levels of control. You can approve by individuals, teams or projects. Your approval process may also have multiple stages, it si really up to you.
Approval via the mobile app

Approve via the mobile app - anywhere, anytime
Give your managers a tool to approve all expenses, travel expense reports or top-up requests their team's cards. Simply and easily.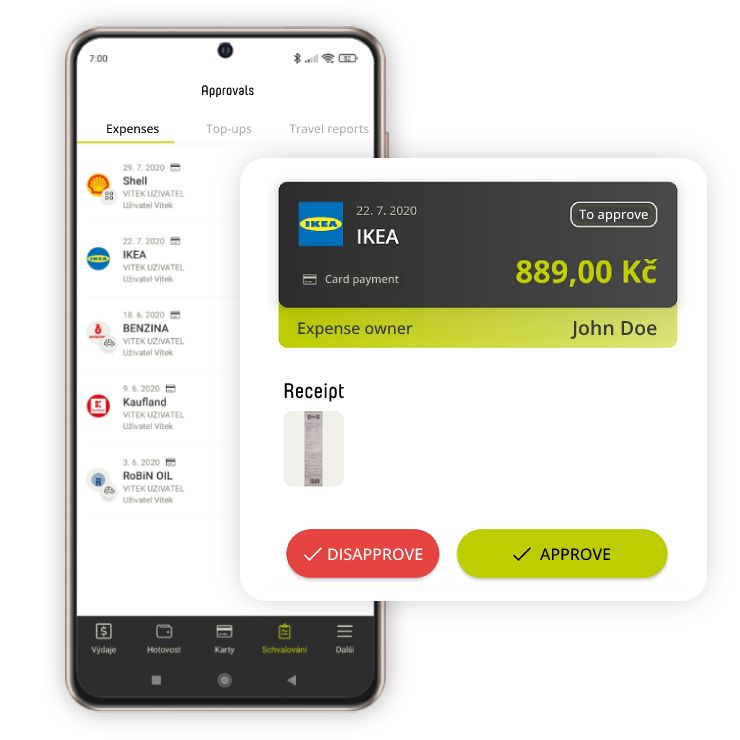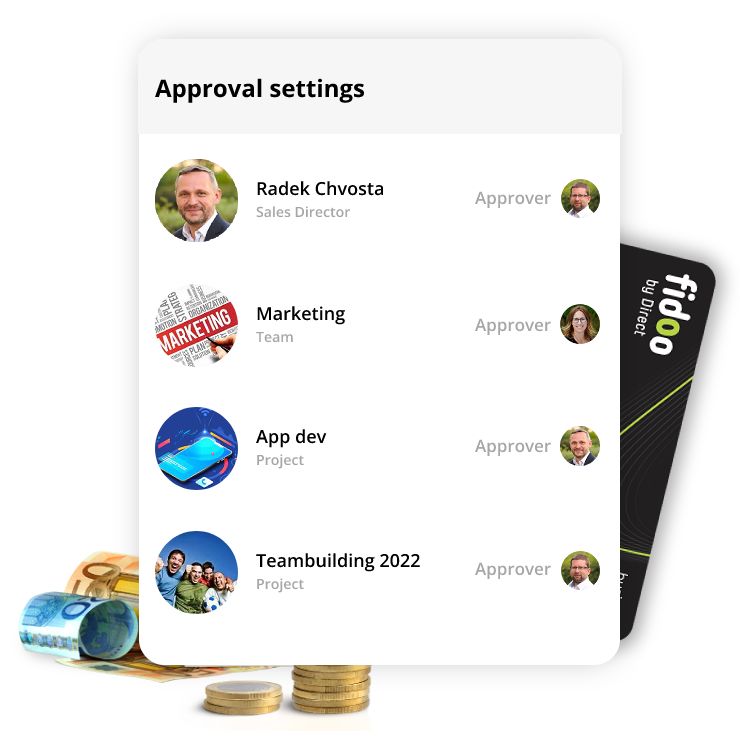 Choose how you want to approve
Need to set up approval by individuals, teams or projects? Define the structure and the right approvers and everything will work (almost) on its own.
Daily list of items for approval
Once a day you will receive a push notification that will tell you how many items you have in front of you for approval. After checking and a few clicks, you will have everything done.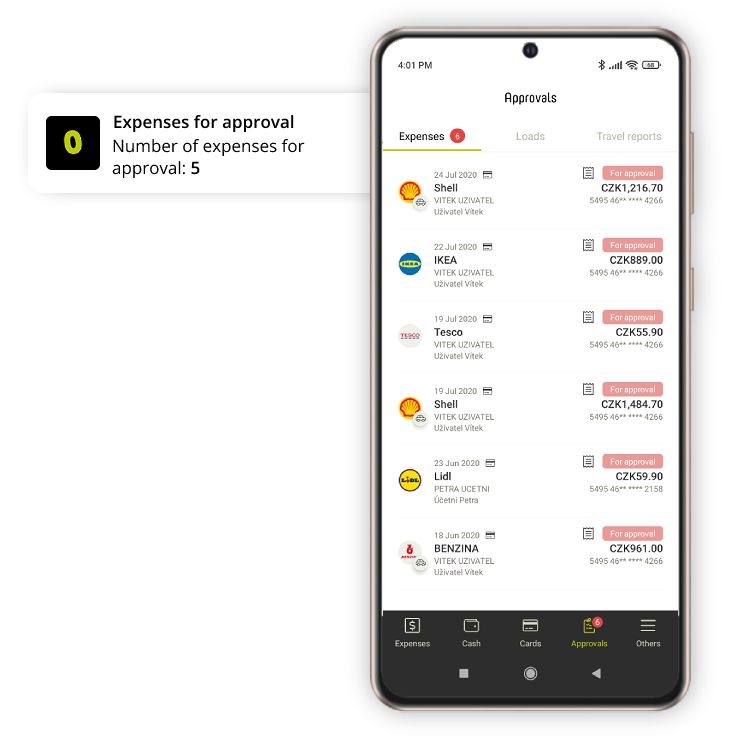 Requests to top-up the employee card
No more unpleasant situations due to missing money
If your employee gets into a situation where he needs more money than he currently has on the card, he can simply send a top-up request via the mobile app.
He will have the money on the card within 2 minutes.
And there are a lot of extra things
The manager may reject the expenses and/or return the travel expense report asking for additional information. If the employee neglects to do so, the respective amount of money will be deducted from his salary.
Approval process can be set up exactly according to your organizational hierarchy, including multi-level approval process.
Set up the minimum amount that requires the authorization of expenses by more than one person across teams.
Managers may temporarily delegate approval powers to another team member during their holiday.
If you don't want to approve petty expenses, you don´t have to. Set up the minimum amount liable for approval.
Learn how to automate other areas