Settlement between the employee and the company
Get the opportunity to know the balance between the company and the employee in real-time. Thanks to the continuous processing of all expenses, travel expenses and cash, you will always see the current balance for each employee.
Transfer to accounting, ERP or payroll system
You can export all data for your accounting, ERP / payroll system.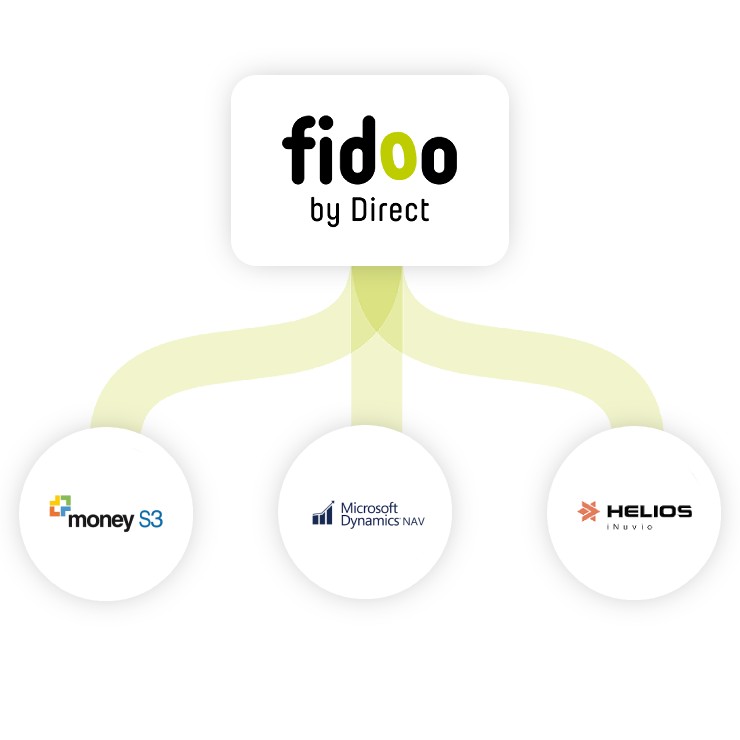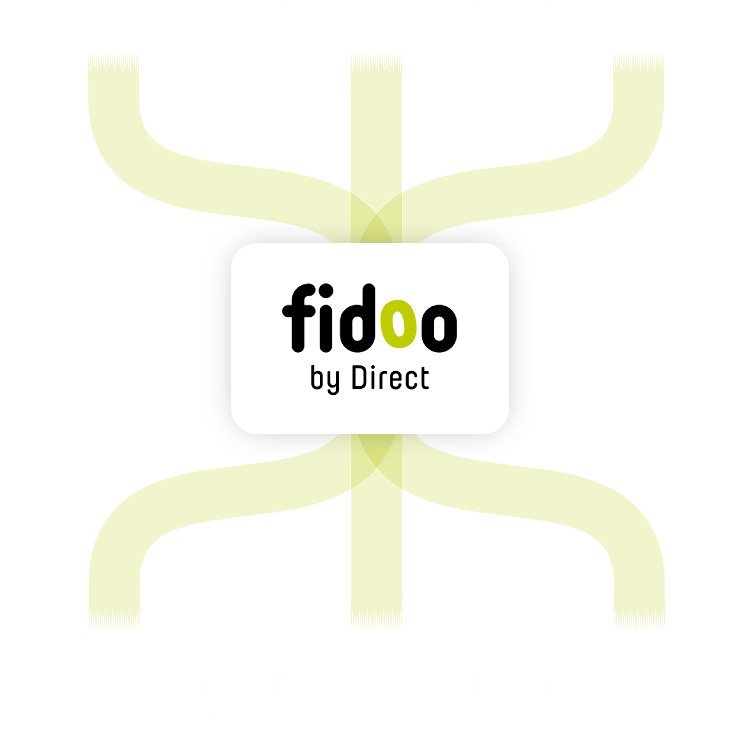 Real-time data in your system
Thanks to the connection API, you can always have the real-time data directly in the accounting / ERP system.
All data conveniently to XLS or XML
XLS / XML exports are available for further reporting purposes.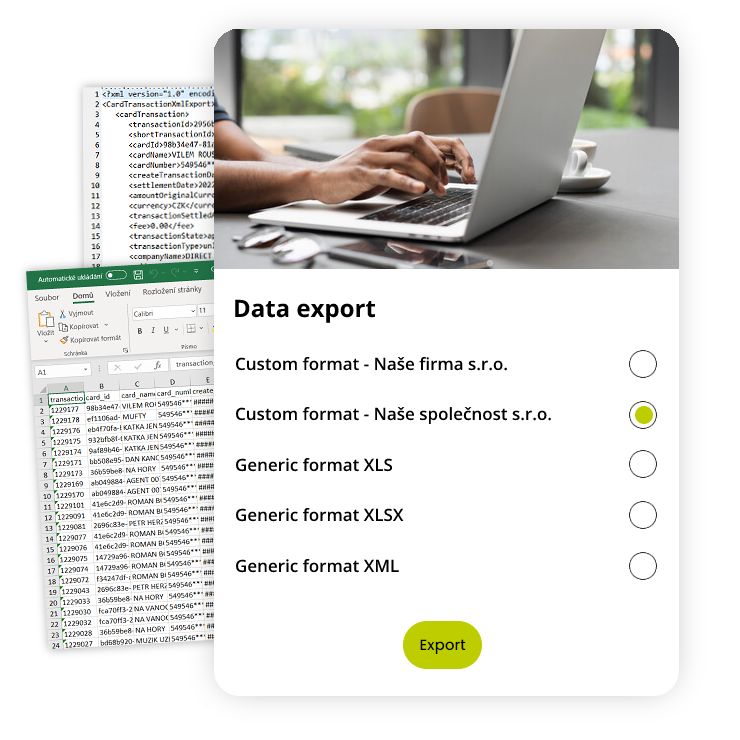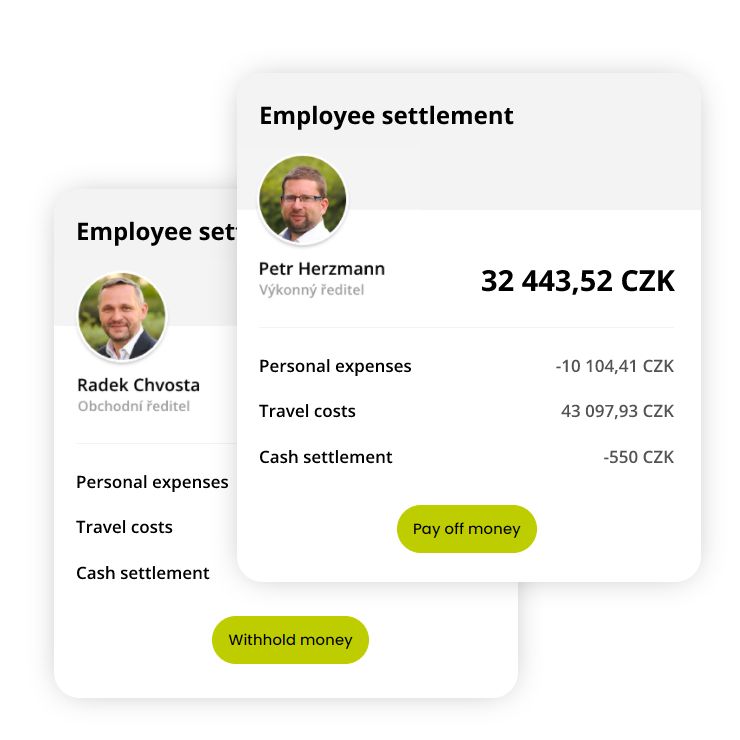 Balance settlement with the employee
At any given moment, you know the balance between the company and the employee.
And there are a lot of extra things
Transfer data automatically to Money S3, S4, S5, Pohoda and other accounting and economic software applications.
Data can also be integrated into ERP systems such as SAP, Microsoft Dynamics NAV or Helios.
You can also integrate the data to payroll and attendance systems such as Giriton.
Create custom reports, reports or overviews based on your data to help you make decisions about managing your company's finances.
Ask for specific API integration for better system-to-system connetions to your current business processes.
Learn how to automate other areas