Payment of company expenses
Empower your teams and let them pay by card or in cash. Get automatic records of every transaction and increase your level of control over the company expenses.
Prepaid company cards allow you to replace cash
Distribute prepaid company cards to your teams and you can eliminate cash boxes. You will be able to solve the entire flow of company finances remotely and digitally.
Do you still need to work with cash? This is no problem with cash expenses evidence.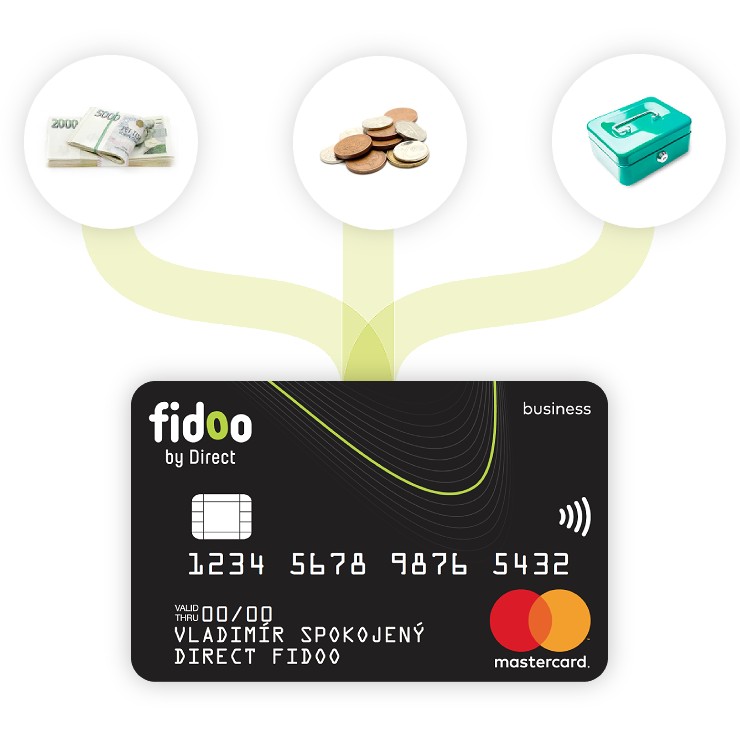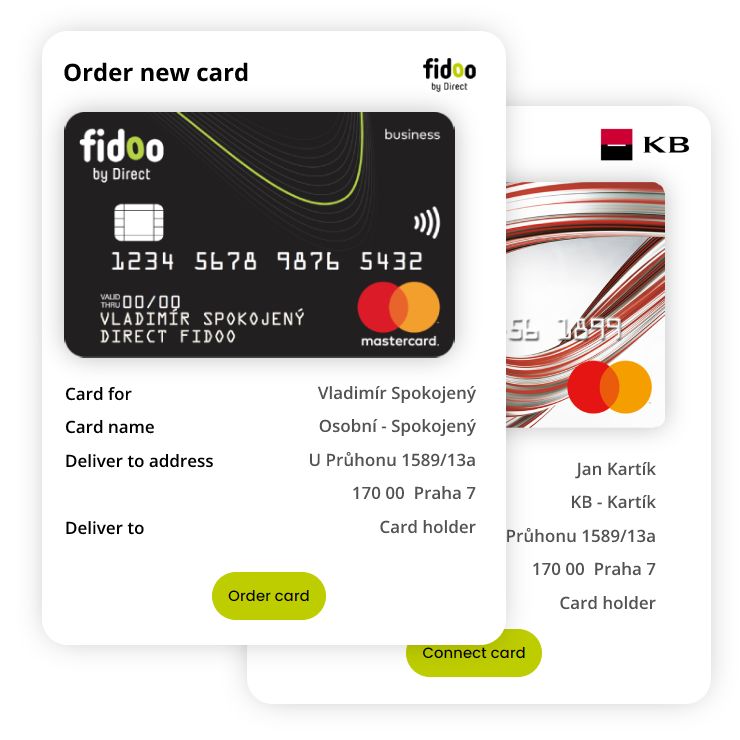 Pay with different types of cards
Personal cards, team cards, but also cards by Komerční banka
Issue personal or team cards by yourself. You will have them on your table no later than 3-5 working days after ordering.
Do you have cards from Komerční banka in your company? Connect them and start automating expenses over them.
Cash withdrawal from cards

An overview of every withdrawal in any currency
Get an absolute overview of the cash your employees have withdrawn from the cards. No matter in which currency (we support up to 160 currencies).
Each withdrawal means an automatic record for that card.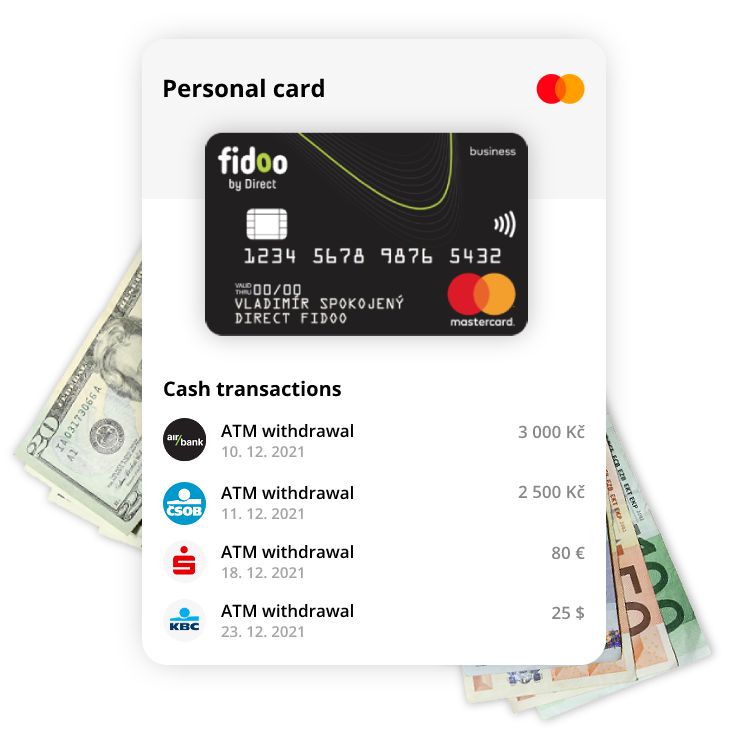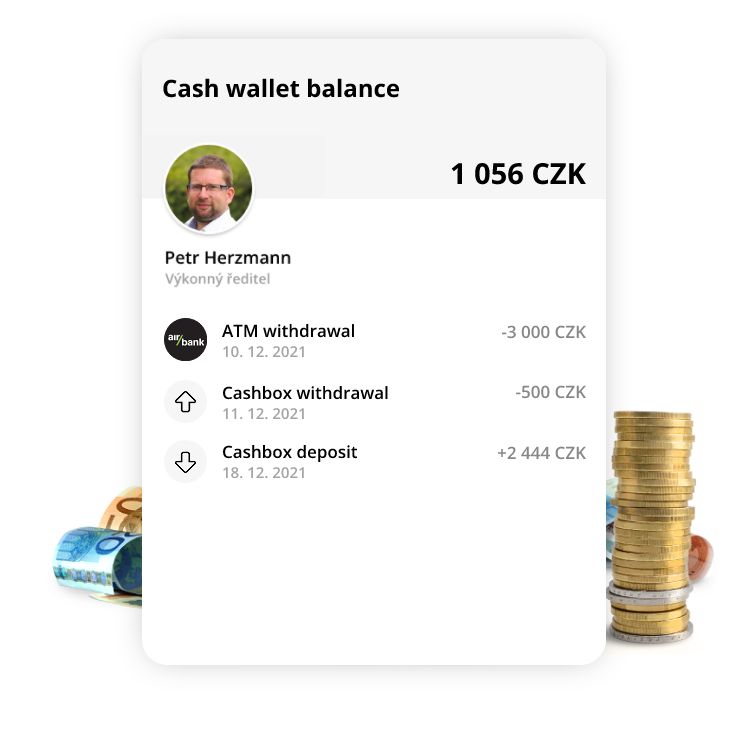 Evidence of cash expenses
You can easily register small cash expenses
Trust your teams and have them pay by card or cash. Get automated records of each transaction and increase your control over your company expenses.
And there are a lot of extra things
With the prepaid cards, employees can pay in retail terminals, on the Internet or withdraw cash from ATMs.
The prepaid cards holders can display their PINs anytime in the mobile app.
Each card can be individually configured – where to pay with it, on which days, or to exclude certain payments.
Thanks to the cooperation with Mastercard, every employee has a range of benefits at their disposal.
In the mobile app, cardholders can check all the transactions in real-time anytime they need, ATM withdrawals etc.
Cash can be recorded in 160 foreign currencies, ranging from dollars to euros to rupees.
Learn how to automate other areas